Discover more from Your House Machine
Create a peaceful, organized home through systems, so your house *stays* organized. You don't need bins, you need a system!
To decant or not to decant...that is the question
My ongoing anguish over my pantry
Decanting your pantry has somehow become all the rage. Anyone who's anyone decants their dry goods.
For those not in the know, decanting is removing an item from the container you bought it in and putting it in a new container. In the home organization world, it's always a prettier container. Sometimes I hear people say this prevents bugs from getting into your dry goods, but I'm not sure that's a very common problem (though tell me if I'm wrong!).
I blame TikTok in general for any new trend I don't understand, so I'm positive it's to blame here. There are viral TikToks showing people decanting their pantry and even their refrigerators (this refrigerator decanting video has 200,000 likes).
What's clear is decanting is great for social media algorithms. The visuals are stunning:
And what do you know, you can buy everything in this image for the low low price of $2,600!
I did my best to resist this trend. I really did. It's such a nakedly capitalistic agenda to get me to buy stuff I don't need. More containers for the food that's already in perfectly fine containers? No, thank you.
But…..
We eat a lot of nuts and seeds in my house. Like, a LOT. And all the bags of various nuts and seeds look so messy. It started bothering me.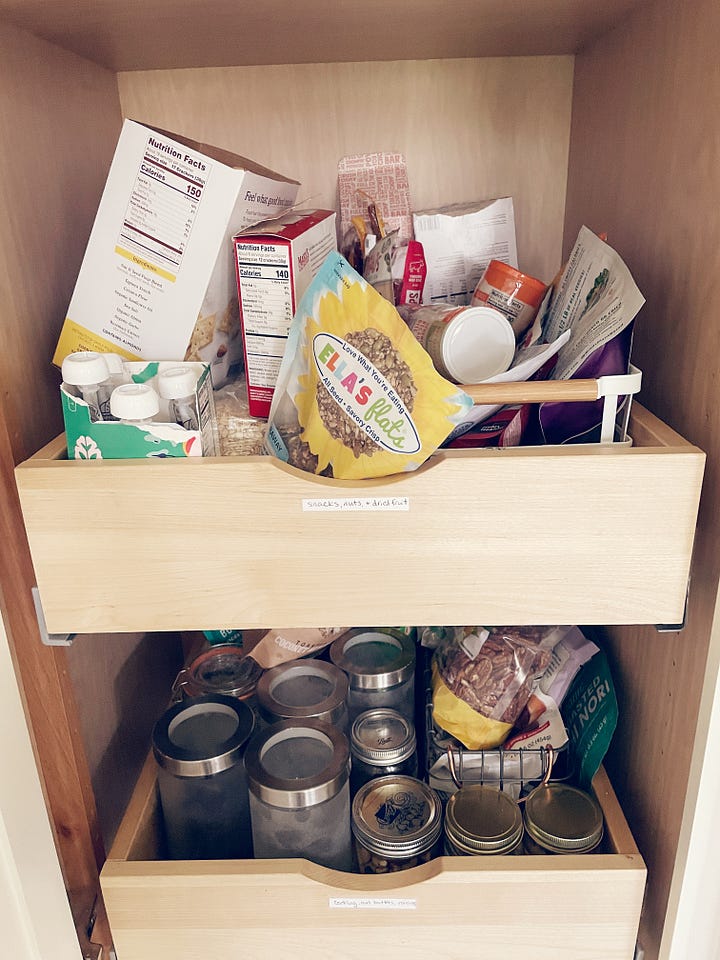 And I started wondering….what if I decanted everything? Would it make my life easier? Would it be more beautiful and spark joy every time I opened the pantry door?
So I measured. And I counted. And I researched online. And I added beautiful containers to a Container Store shopping cart, which added up to $400. Ouch.
I sat on it for a few days. Then the coupons started coming in. Hot tip: don't ever pay full price at the Container Store. They have so many ways to offer you discounts (For using the app! For it being April!), and if you have a shopping cart full of merchandise they will shower you in coupons.
So now my cart was $300. But that still felt excessive.
My biggest hangup (besides the price) was what to do when the container didn't perfectly fit the quantity of nuts I had? Would I have a jar of pecans, and also a messy bag of additional pecans? How was this simpler than just keeping the bag by itself?
I decided I'd take the plunge but with much cheaper containers, good old standby Mason jars. I got the 24 oz and 32 oz sizes, a couple stackable baskets, and busted out the trusty label maker. The whole operation cost about $50.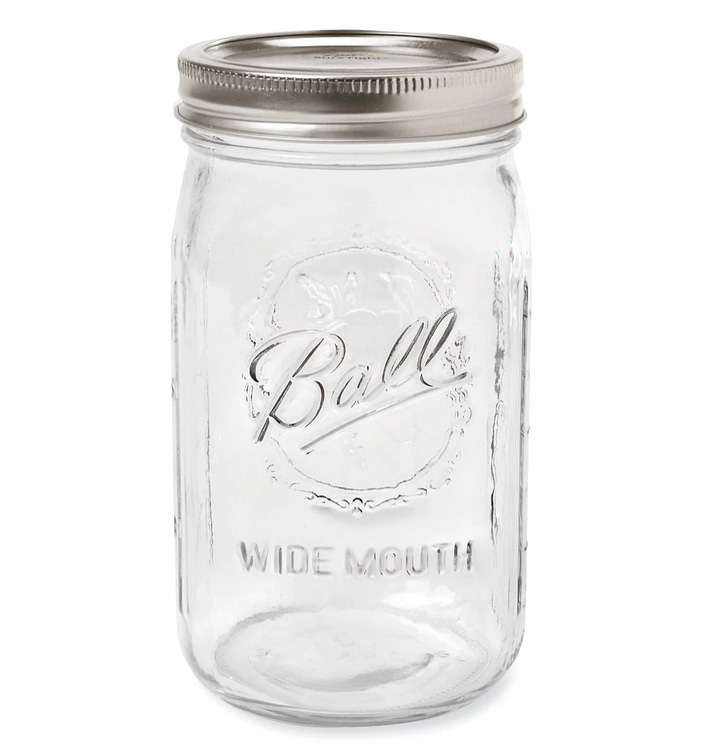 I set to work decanting. I decided the extra stuff that wouldn't fit in the jars ("backstock," I'm told it's called) could go into the stackable baskets, along with granola which needed to be at a height my son could reach but has nothing to do with my decanting saga.
Without further ado, here's the transformation: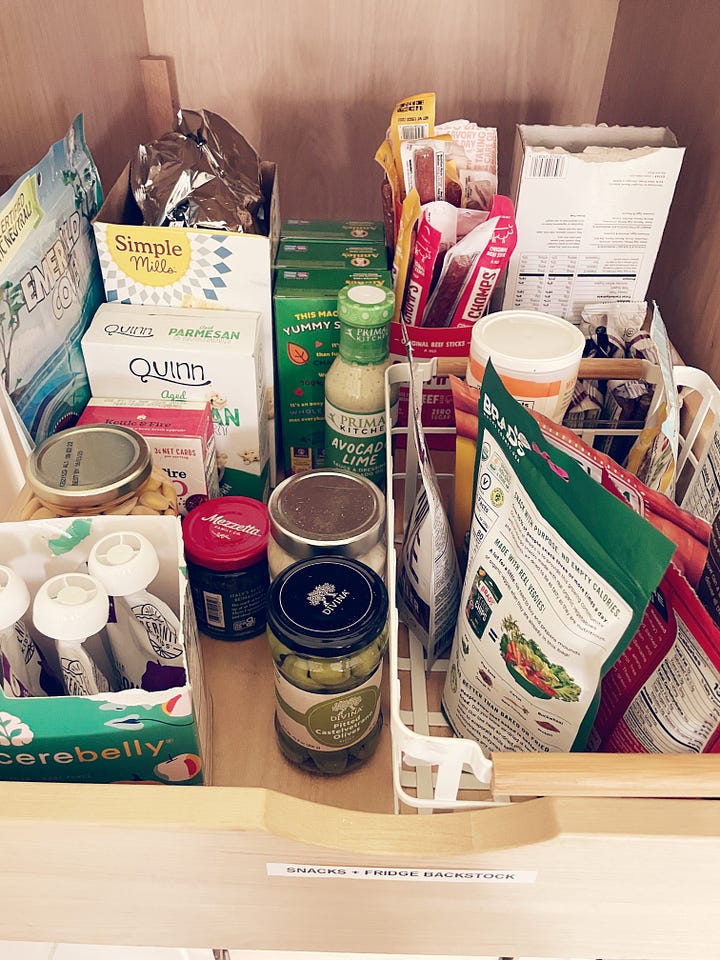 The pros of this setup:
More attractive

Easier to find things

We're slightly less likely to buy duplicates of something (assuming I'm on top of refills)
Cons:
I now have two jobs — refilling the jars from backstock, and replacing backstock when we're out — whereas before I just had to replace. But on the plus side I get weird pleasure out of this sort of menial work.

Large Mason jars don't stack terribly well, a design flaw!

I spent $50
Overall, I think I'm neutral on this solution. My advice: if you want to achieve a more attractive pantry then go for it. If, on the other hand, you want to stick with the default and just have a mess of bags everywhere, that isn't really any worse in terms of functionality.
The one route I can't recommend is spending hundreds of dollars to achieve (at best) a lateral move. At the same time, no judgment if you do. Just be sure to post photos on social so we can all drool.
How do you handle pantry madness? Are you a decanting convert or skeptic?
Thanks for reading Your House Machine! Subscribe for free to receive new posts and support my work.